5 Interview Preparation Tips To Stand Out The Interview During Pandemic Situation
July 22, 2021
Posted by:

shailendra

Category:

Blog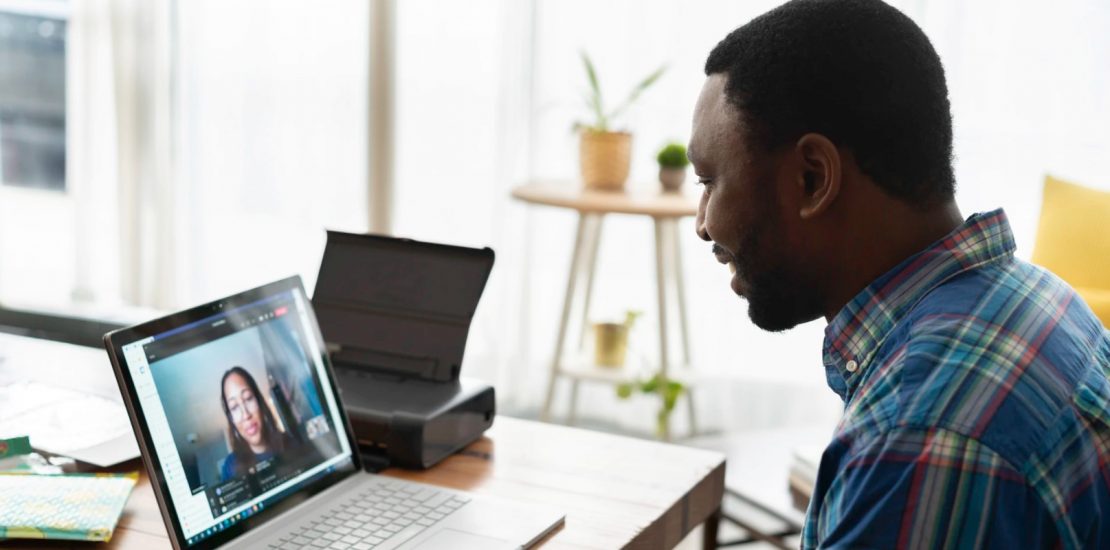 We are not unfamiliar with the ongoing crisis and the drastic effects it had on personal and professional lives. People lost their loved ones due to a deathly virus, leaving many in financial distress. Where digital learning became the new normal, students and parents are unhinged about their future.
Many employees have been laid-off from their offices irrespective of their working experience and their age Finding another job have become a mammoth task for many. Social media platforms started flooding with job requests in the hope to find or even connect with an employer. In the case of freshers, they have a couple of internships which may or may not be enough to bag any opportunity. All the companies, big or small were open for experienced professionals as working remotely and communication became another big challenge.
If you are a fresher, who is just starting with their career, it may be difficult for you to show your skills and potential. Creating a credible portfolio will help you pitch yourself better. Here are a few tips for you to follow to stand out in interviews during this pandemic.
 –  Build Trust
Companies are looking for assurances that you have a dedicated workspace with zero distractions. Having a good network, better internet connectivity are a few to be named. These factors determine the productivity of an employee. Ensuring that you can pull off your job easily will help in building trust in you.
 –  Networking is the Key
Be consistent on social media platforms like LinkedIn. If you are a just graduate, you can talk about your experience on online learning methods, your key takeaways. Having said that,  the post must consist of valuable content showcasing challenges and the way you dealt with them. As a fresher, you may not have many things to say, but sharing your views would help you reach the right audience.
 –  Build Your Portfolio
According to several studies, students and working professionals utilized their time by skilling up and learning new things. Candidates can talk about how they managed their time into learning something new and how they plan to implement it if they were given a chance. Remember, employers are keener to know about your thoughts and your plans how you will put the plan into action. If you have already executed your learnings, you can add them to your resume.
 –  Be prepared
If you are appearing for a video interview, communication would be challenging. Make sure you anticipate the questions and are already prepared with the answers. Practise your posture You need to look presentable with a decent background. Check the mic, internet connectivity beforehand. It may be difficult as virtual interviews come with a lot of restrictions. Hence, make it to the best of your ability.
 –  Be Authentic
Some rules remain the same. Be true to yourself. Despite being a virtual interview, it is important to show confidence in your skills. You need to talk openly, you may ask your queries to the panel for better clarity. The whole purpose of keeping a virtual meeting is to understand how efficient you are for the job.
Finding a job would not be easy, but showcasing your portfolio and your potential would help crack the interview.
To build your personal brand, kindly contact Arsh Consulting today!