Steps to Bag Expat Jobs in Gulf Countries
May 19, 2021
Posted by:

arshconsulting

Category:

Blog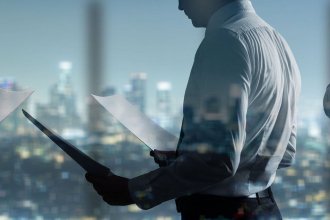 As an individual, standing on one's feet becomes crucial in life. Getting a job helps not only establishing financial stability but also ensures personal well-being and professional growth. In developing countries, people often fail at finding a potential job that pays equivalent to one's educational qualification. This situation arises when there are many overqualified people for a particular job role. This exactly brings the candidate to the crossroads leading him/her to find suitable and higher paying job roles away from one's homeland. Before drawing any conclusion, individuals always compare several factors including cost per living, job & growth opportunities, exposure and suitable climate and a better lifestyle. 
Gulf countries thus become the candidate's first choice while thinking about all these reasons. It opens doors of opportunities for everyone who aspires to upgrade their financial and personal life. 
Let us take you through certain important steps that become the foundation for finding a job as an expat in Dubai.
Selecting the right Visa
If you have been employed by any Dubai-based company, then obtaining a work visa becomes easy but if you wish to visit Dubai, stay for a while and try to find a suitable job, then you can apply for a visitor's Visa. Once you find your job, then you can change the status of your visiting Visa.
Knowledge about your job market 
One should perform thorough research about the scope and potentiality of the market before making a decision. Dubai is known for making room for opportunities for different segments including 
Ecommerce & Technology, Healthcare & Life Sciences, Retailers, Real Estates, Financial Services etc. 
Associate with professional HR consulting agencies  
To get a better understanding, consider associating with well-experienced HR consulting agencies who will guide you through various formalities viz resume building, talent training etc. to help you crack job interviews easily. 
The candidate should know what kind of job he/she is looking for. What are the chances they see? Where do they see themselves? This helps us understand the candidate and help them bag jobs that they wish and create a strong portfolio and persona that will help them to network with other professionals resulting in their success.